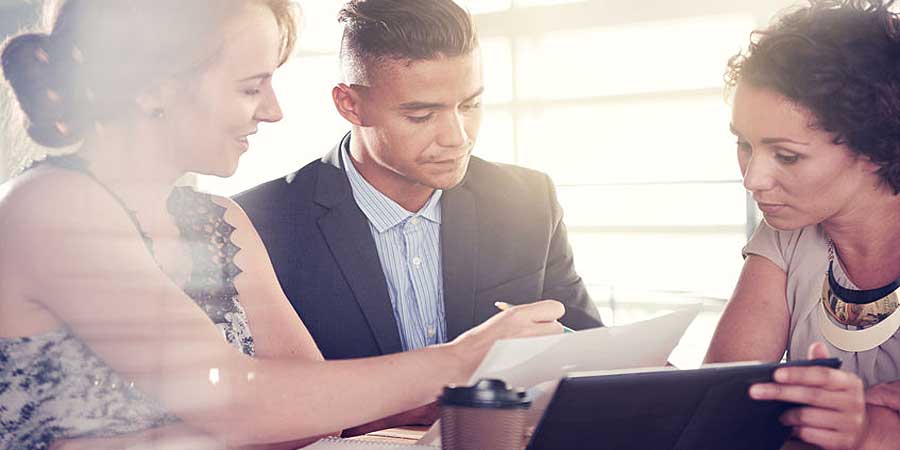 Choosing your Wedding Planner
Finding a wedding planner or event planner in Spain can be daunting and overwhelming because there are many options to choose from. Since Costa del Sol and especially Marbella has become one of the most popular places for destination wedding, wedding planning industry grows fast.
It has become a clear fact that your spanish wedding planner greatly affects the success of your wedding. In order to have a wedding ceremony that you want, you definitely must hire the right one.
Before start looking for your spanish wedding planner you've to figure out two questions:
First question is if you want to plan your wedding professionally or not and whether or not you can include such a service to your budget. This is a financial and personal decision. After some discussions with your finance and family members who are sponsoring your wedding, it's easy to answer. But keep in mind, even though hiring a planner is an added cost, they often end up saving you money in the long run. And no doubt about it—the right wedding planner can definitely save you time and stress.
Second question  is, if your budget can affort it: do you want just a Day of Coordinator or a Full Service Planner?
Most brides have looked forward to their wedding day since they were little girls, and many refuse to let anyone else plan the details of their wedding other than themselves! Having said that, these brides also recognize that their wedding day should be about enjoyment and bliss, not stressing over every detail going according to plan and choreographing each segment of their wedding to perfection. In this case, they'll need some help.
Day of coordination involves taking care of all the logistical details of the wedding on the day of the wedding itself.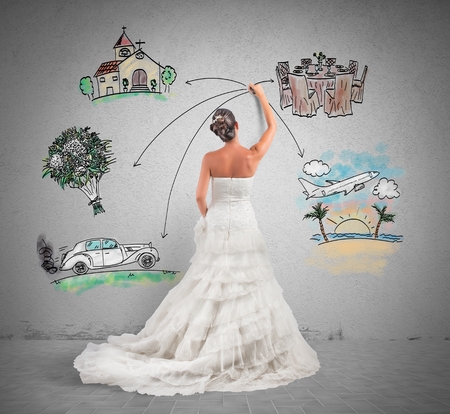 But many brides are too busy and just can't be hassled with the details of planning their perfect wedding, so they need somebody who takes care of each step of the way. Full Service planning involves everything included in Day of Coordination plus a lot more, such as managing budget, vendors, venues, and all the nitty-gritty details that go into planning a wedding.
This is for the bride who has complete confidence and trust in hiring an expert who can take the bride's vision to the next level and create something more spectacular than the bride could envision herself.
In the case of a destination wedding in Spain a wedding planner will be indispensable and best for a relaxed wedding planning process is to take a Full Service Planner.
Wedding planners have many contacts throughout the business community in and around Marbella or Costa del Sol. Those long-term relationships help you get good deals, while helping ensure that commitments are kept. When they book a caterer, for example, the caterer will often be more inclined to keep a promise than they otherwise might. After all, you are only one client. But their livelihood depends in part on keeping the wedding planner happy in the future. Many wedding planners offer for spanish wedding great wedding packages.
Interviewing potential wedding planners
Start out by comparing the services different planners offer to narrow down the services you do and don't want, and what wedding packages are available. Choose 2-3 companies. Set up an in-person meeting whenever you can, or schedule a phone or Skype call. This is a great opportunity to get to know your planner as both a person and a professional. Get a feeling for how they work and communicate. Do they instill a sense of confidence and excitement? Are they easy to talk to? Do they listen to you?
Since the role oft he wedding planner can be so critical to the success of your special event, there are a few questions you'll want to ask in a face-to-face interview. Don't be shy or nervous!
How long have you had your business?
What size of weddings do you typically plan?
How many weddings do you typically plan a year? Describe the services you typically provide for these weddings.
What is your educational background?
Can you work with our budget and create our vision?
Can I see a typical staging guide that you have created?  Timeline? Floor plans?
How do you charge? What does your fee include?
Do you have wedding packages?
Will you be present at our wedding rehearsal and wedding day?
Do you tend to work with the same florists, bakers, etc., or are you familiar with a wide circle of area vendors at the Costa del Sol?
Can you provide some references I could contact?
What should I expect over the next month/six months/year leading up to the big day?
Once you've done your research, ask around, and interview a few different options, weigh all the pro's and con's to find your best fit. You might be surprised by what you've found out
Finally, when interviewing Wedding Planners, you need to feel that there is good "chemistry." Listen to your gut. An effective Wedding Planner or Designer must clearly understand your needs and articulate your vision. And your Wedding Planner will be your new best friend through your wedding day (and hopefully long beyond that), so it is imperative you are comfortable working together, and most importantly having fun!