Make your grand exit in a sea of wedding bubbles!
Wedding Bubbles ensure a wonderful ambience, a magical atmosphere and enthusiasm for guests of every age.
Imagine this: you step as a freshly married couple in front of the church or registry office and your family and friends are expecting you with laughter and cheer and all around you there are innumerable glittering bubbles rising to the air.
How does it sound to you? Exiting, romantic, fabulous?
A professional photographer can capture these great moments of you and your guests, so you have something to remember at.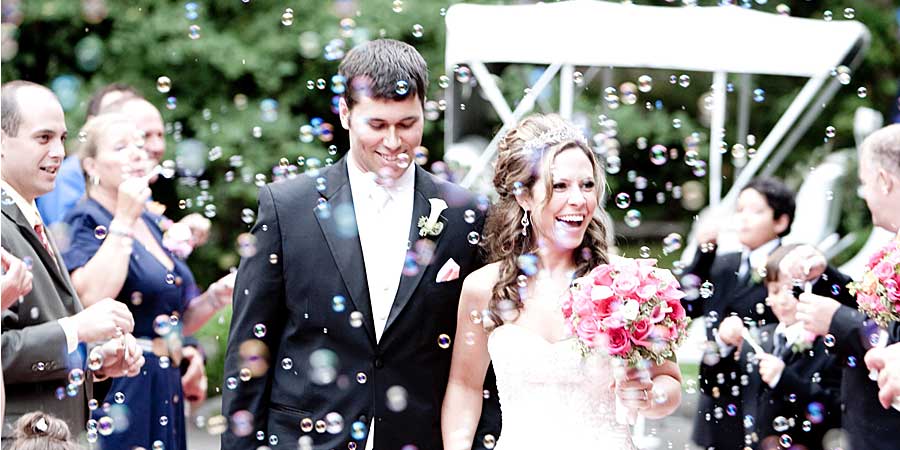 When and Where to use them?

There are different ways to use Wedding Bubbles at your wedding party. The soap bubbles should be distributed to the wedding guests only shortly before, so especially children don't have the possibility to use them before the actual purpose.
1) During an Outdoor Wedding, especially during a Beach Wedding the bubbles reflect the sand and the sea as a magical color combination. You can use them after the ring exchange. The bubble tubes can be placed on each chair beforehand.
2) After the Wedding Ceremony: in front of the church or registry office. For example you can set up two friends who spread the soap bubbles to the guests as they leave the church or the registry office.
3) At the Wedding Party: for example you can use them when the bride and groom arrive to the venue or during the first dance oft he couple. The soap bubbles can be placed on each plate or you can use them as a name card.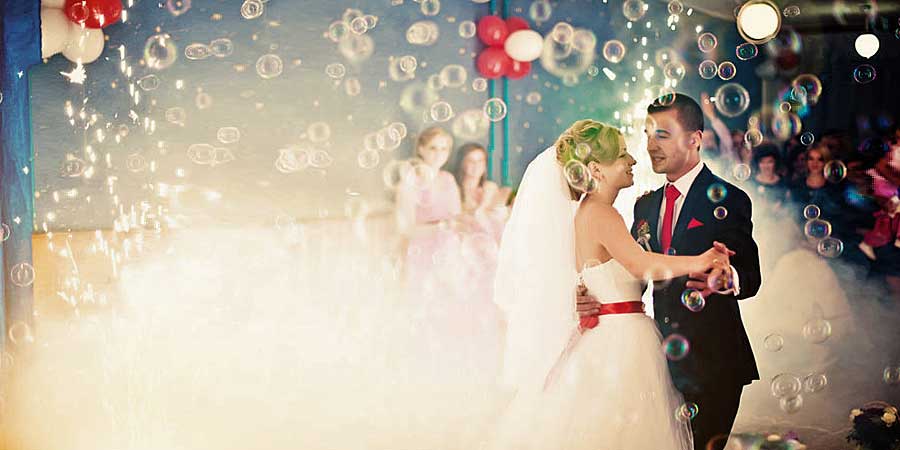 How they look like?

There are many shapes and sizes of wedding bubbles. It depends on your taste and phantasy.
Following Wedding Bubbles provide big wedding enjoyment.