Weddings in Marbella are beautiful, enabling you to enjoy the beach atmosphere and sunny weather along the coast of Spain. But as well in Spain a part of the big event is the wedding car decoration, which is fun for the bride and groom, but also for the wedding party that carries it out. Make any couple's wedding day more memorable by using fun ideas.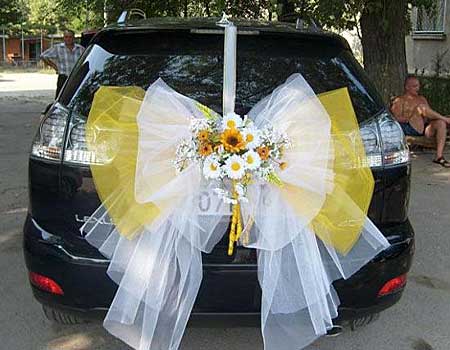 Source: Pinterest Indian Gift Portal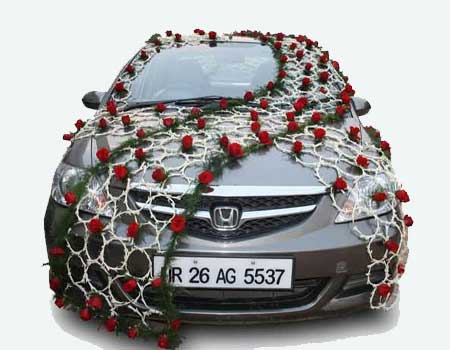 Source: Pinterest Bolly Wood Shadis.com
The wedding car should be something that draws attention as the bride and groom drive away from their reception. Spanish weddings are well known for their use of bright colours so a rainbow of hues on the wedding car is a must. Many couples enjoy driving away from their big day with a car covered in flowers and foliage. The bigger and more colourful, the better. You can use your imagination to incorporate the flowers, such as securing them to the roof of the car or decorating the trunk with a big bunch of blooms. Be sure that you don't obstruct the driver's view when you place the flowers.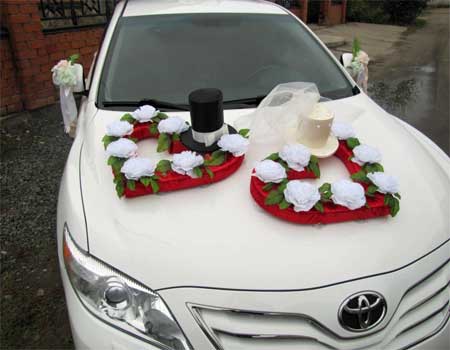 Source: Pinterest Yodigosi.net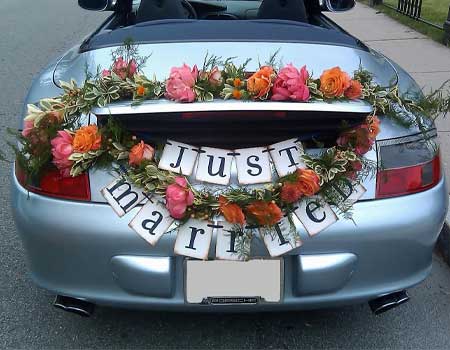 Source: Pinterest Barb Augusynowicz.cz
Of course, no wedding car decoration is complete without the "Just Married" sign. There are many great ways to do this and the sky really is the limit. The Spanish culture loves to go big when they celebrate so nothing understated will do when you're participating in weddings in Marbella. Some great ideas include tying "Just Married" balloons to the back of the car so that they blow in the wind as the bride and groom drive away. You can also place a flag in the window of the car or attach a sign to the back end of the vehicle. Again, make sure that your decorations don't hinder the driver's view, but that they are bright, colourful and easy to see.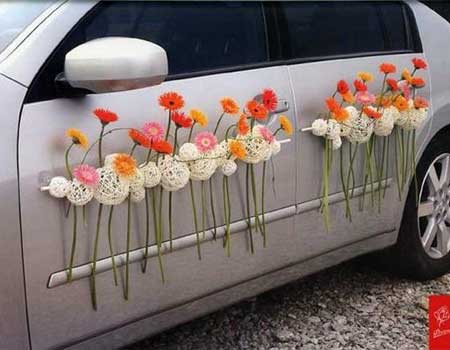 Source: Piterest A Formal Affair Limousine Service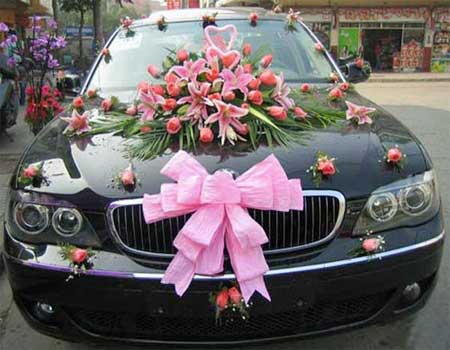 Source: Pinterest Magelie Leger
The decorations that are tied to the rear end of the car are also important. Like the other aspects of the car décor, there are many ways you can make this work. For example, perhaps you tie cans and shoes that rattle as the wedding couple drives away. You might also consider a banner that flaps in the wind or a garland made of vehicle finishes and they make a great tool for announcing the wedding day and making it special for the bride and groom and their guests. There really is no wrong way to decorate the car so go big and use your imagination.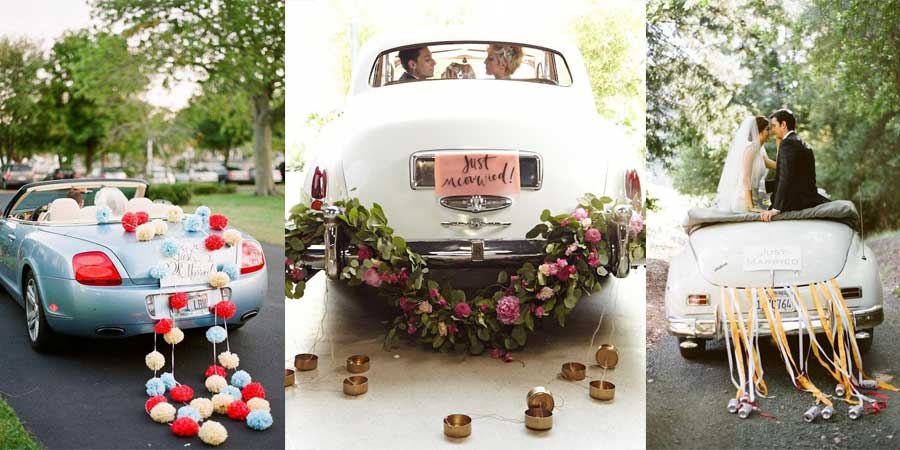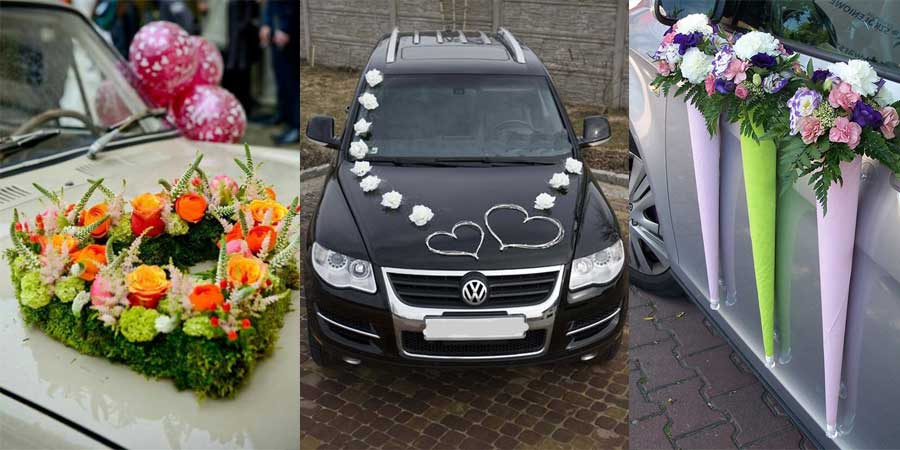 Wedding Car Decoration Tutorial