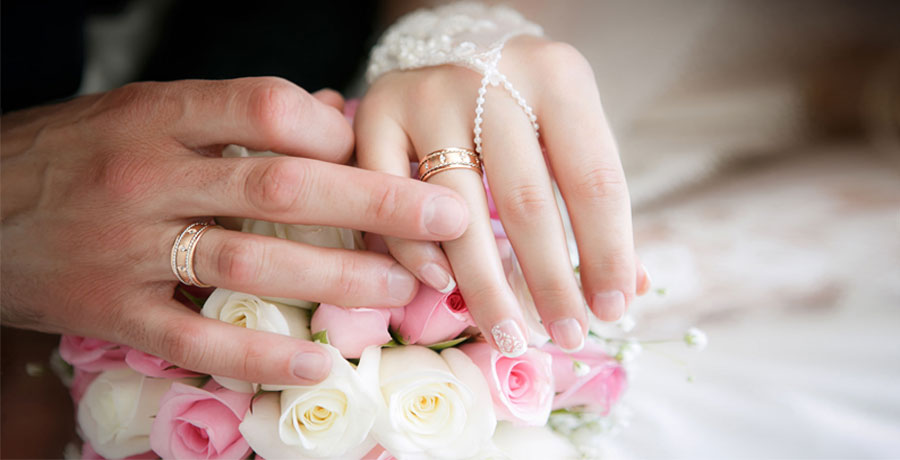 Wedding Rings: Everything You Need to Know
Weddings are all about traditions. With family and friends gathered to celebrate your beautiful day, there's really no better time to express how you feel about your loved one, and at the centre of it all are the wedding rings. Synonymous with your "I do's", the wedding ring is a symbol of everlasting love, worn on the third finger of your left hand—the one connected directly to the heart.
So when it comes to something as important as the rings, how do you go about finding the right one and understanding what it means? How does an engagement ring work into the equation? If you're planning for your big wedding in Marbella, you can choose from a wide selection of engagement rings and wedding bands.
The Differences Between an Engagement Ring and Wedding Band
In style, an engagement ring is much different than your wedding band. With a choice of different gemstones and cuts, engagement rings tend to be more extravagant and flashy, where a wedding band is typically simpler in design and meant to be more of a symbol than an adornment.
As for their purpose, an engagement ring is conventionally purchased by the man to propose with and is a surprise to his partner. These days, however, it's not uncommon for couples to shop for or design engagement rings together, sometimes for both partners.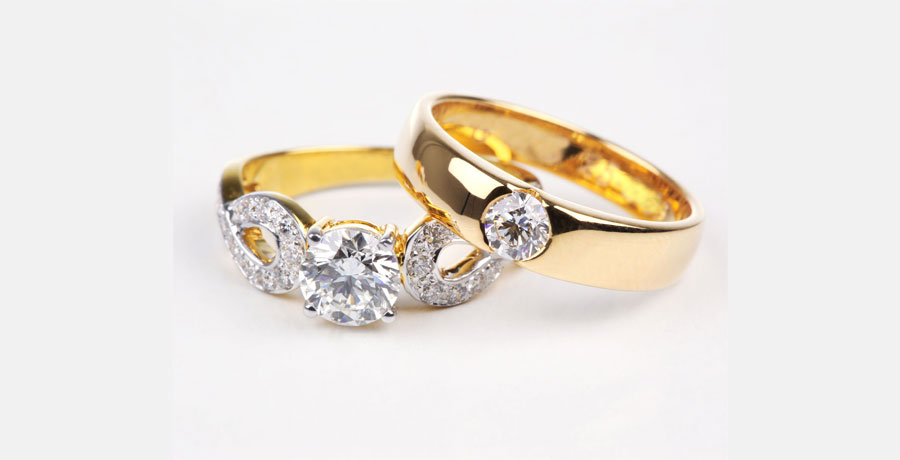 Wearing Your Engagement Ring at the Ceremony: To Do or Not?
When faced with the decision to wear their engagement ring at their ceremony, many brides are left unsure as to what to do—both the engagement ring and wedding rings are supposed to go on the same finger, after all. There is no unwritten rule for etiquette in this situation, but many brides tend to choose one of the three following solutions.
Some will choose to skip the engagement ring completely during the ceremony and wear it at the reception. Some choose to wear their engagement ring on their right hand, freeing up their ring finger for their wedding band. Others, however, continue to wear their engagement ring and simply switch the order once the wedding band is introduced. In this case, the engagement ring should be placed on the finger after the wedding ring.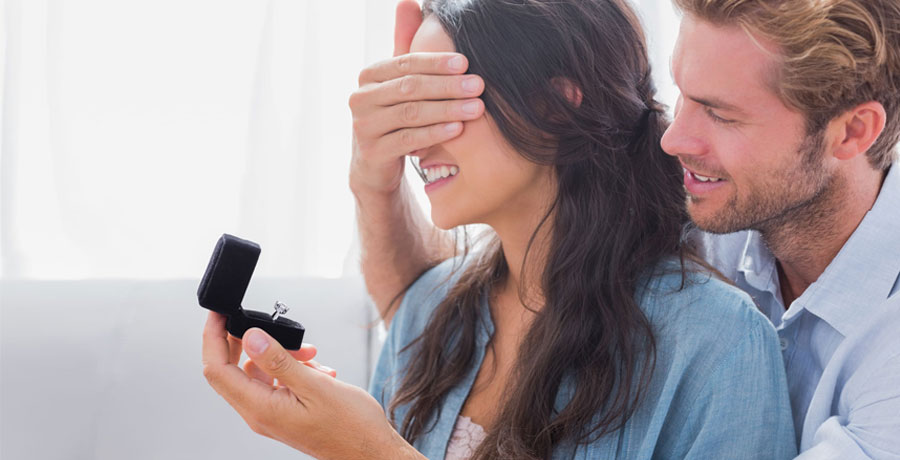 Shopping for and Choosing a Ring: What's Right For You?
As far as traditions go, choosing and purchasing an engagement ring was the responsibility of the man and left as a surprise until the proposal. Traditions change and evolve, however, and this isn't always the case anymore. Since many couples discuss the idea of marriage before becoming engaged, it's quite common for a woman to have some level of input into the ring's design. Whether that's simply a hint or her designing it completely from top to bottom is up to the couple.
For those that want to maintain the surprise element of an engagement, it's left for the man to find the right one. In this instance, it's a way for a man to show that he knows his partner's style and tastes and it's this sentiment that makes traditional engagement rings so thoughtful. If it doesn't fit, there's no need to worry—rings can be resized.
Choosing the right wedding rings can be an ordeal, but in the end, it comes down to personal choice. For those celebrating their wedding in Marbella, learning how to choose the right wedding bands can take a lot of the pressure off the rest of the planning and that means you can enjoy your big day the way it's meant to be enjoyed.
It doesn't matter what tradition you choose to follow, as long as it is what makes you and your partner happy.