10 Tips for Wedding Dress Fittings
When planning your marriage ceremony, it's very important to choose the right destination and your wedding in Spain is sure to be magical. When arranging the perfect Spanish Wedding, one of the most important elements is choosing the right Wedding Dress. Every girl dreams about finding a wedding dress that makes her feel like a princess, but when you go for your dress fitting, everything may not be as easy as you expected. To find the ideal dress for your Wedding, follow these 10 handy tips that will help you to make sure that your dress fitting goes smoothly.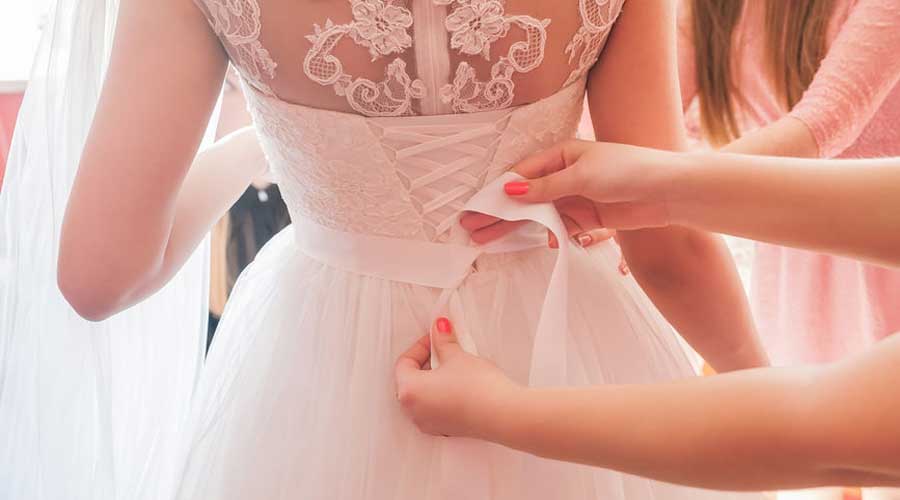 When choosing a wedding dress you need to consider your destination as your wedding in Spain may require a different style of dress to that you might choose at home. Especially for a Beach Wedding think about sleeve length, train length and the type of material before making a final decision.
The danger of going for a dress fitting is that you will be overwhelmed with choice. Set your budget and stick with it!e.
Be open minded and try on a wide range of dresses, you may be surprised by how good you look in a design that you had never considered before.
All dresses flatter different body shapes, so think about choosing a dress that suits your own physique
Take Your Shoes and Underwear Along
Usually buy your wedding underwear and shoes after choosing your wedding dress. But if you already have your bridal lingerie and dream shoes, take them to the fitting so that you can see how it will look on the day.
Decide On Your Hairstyle First
Knowing in advance the hairstyle you are going to wear on the day will help you to decide on the right dress. For example, a dress with a lot of detail on the back is pointless if you are wearing your hair down.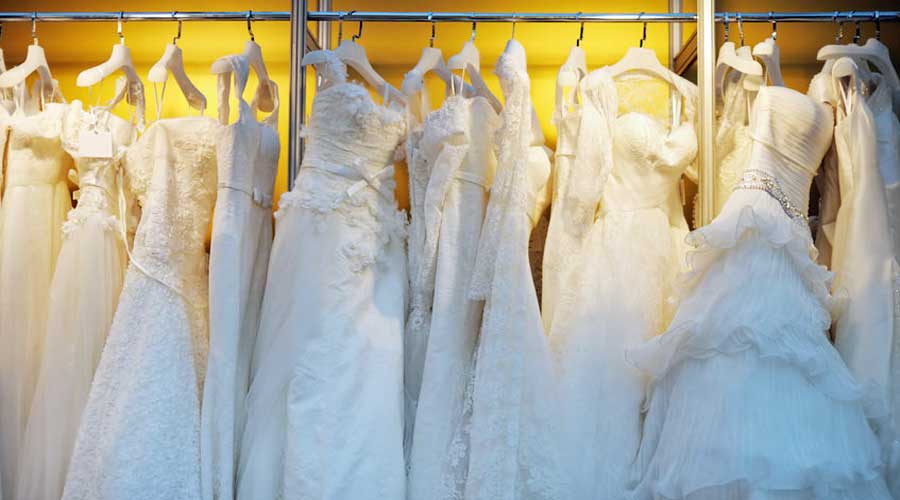 Don't be afraid to take photos of yourself in the dresses that you try on – you'll be able to see yourself from a different perspective.
When you go to your fitting take a close friend or relative with you to get an honest opinion. Two pairs of eyes see more than one!
Make sure you choose a dress that allows you to move and sit down comfortably. It can be a long day if you feel constricted!
Sometimes salespeople can be pushy, but don't be pressured into choosing a dress that you aren't 100% happy with. Remember, your wedding in Spain is one of the most important days in your life – you need to be happy with the way that you look.
Follow these guidelines and your wedding in Spain is sure to be perfect.