For everyone for whom a white wedding dress is too classic or not conspicuous enough for a Spanish wedding, especially for a beach wedding in Marbella, the new fashion trend comes just right: Dip-Dye wedding dresses are not just white, but charmed by a colored hem.
This Dip Dye wedding dress trend not only gives your formal dress a colorful touch, it also solves one major problem that many brides face.
Maybe you attended once a wedding and could see how dirty the gown got from touching the ground. A Dip-Dye wedding dress can be the solution!
Imagine your beach wedding in Spain: sea, sun, sand and your colored fairytale wedding dress. Be inspired by the beautiful photographs of Monica Dart.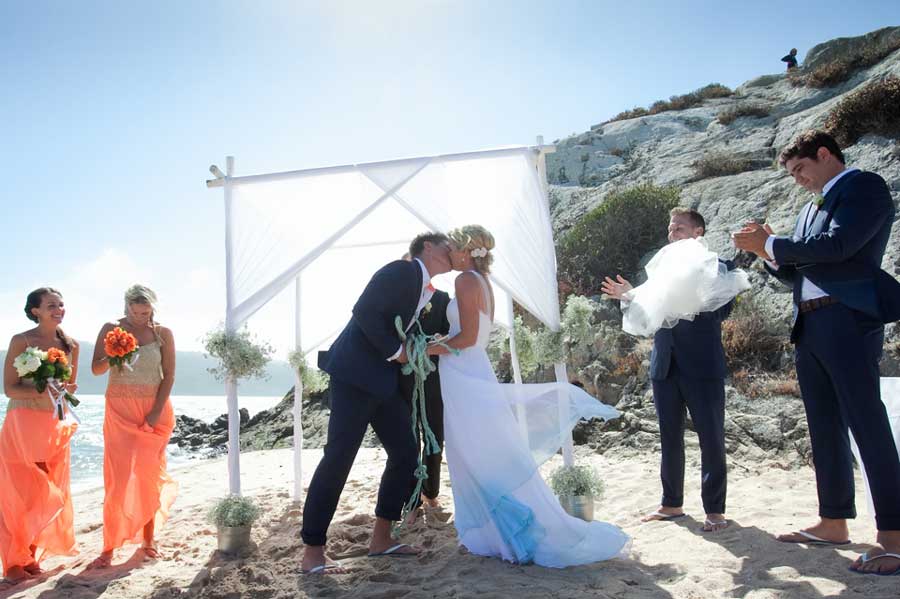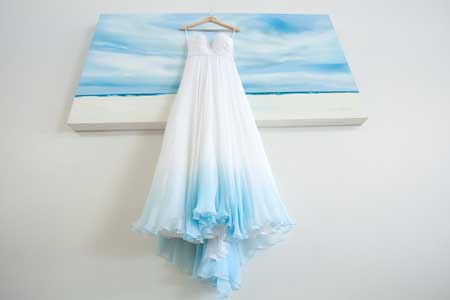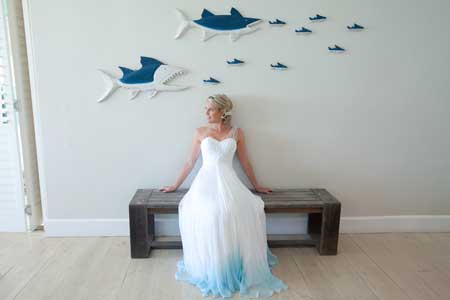 It also can be a wonderful possibility to include your favorite color or wedding color even in to the wedding dress – because all colors are possible! Whether soft or loud colors, the intensity of the color can be selected according to your taste.
And the color gratient is particularly attractive and gives the wedding dress an interesting touch.
At Etsy.com you can order some colorful dip-dye wedding dresses. Here is a small selection of different styles and possibilities.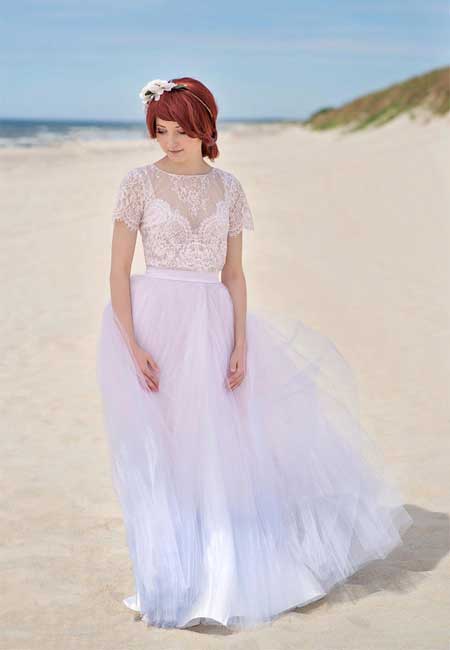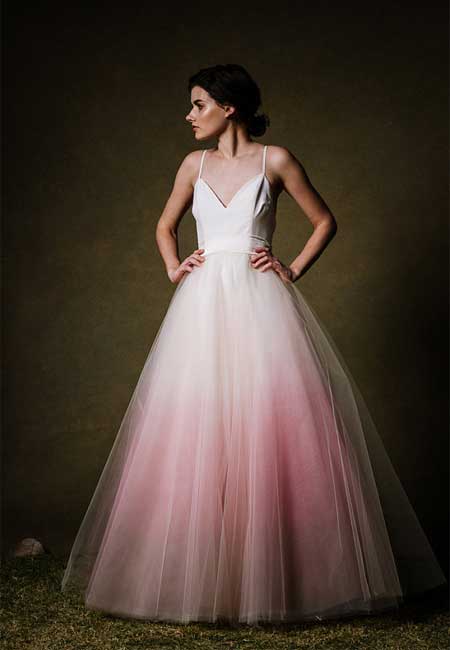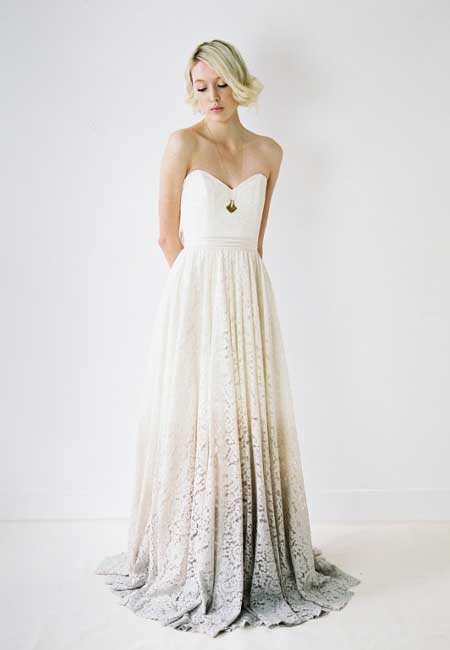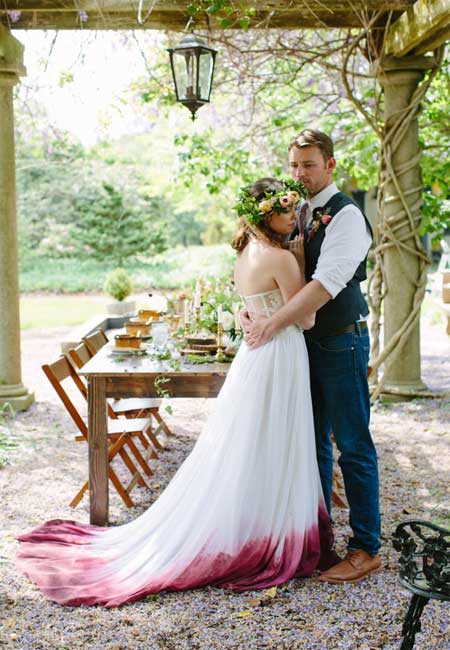 You can totally achieve this effect by yourself by personalizing a budget-friendly dress and making it that extra bit special. There're many ways to dip-dye, see the DIY tutorials how to color your wedding dresss. See below some cool options. Get inspired by Lucy Can't Dance Wedding Dresses!