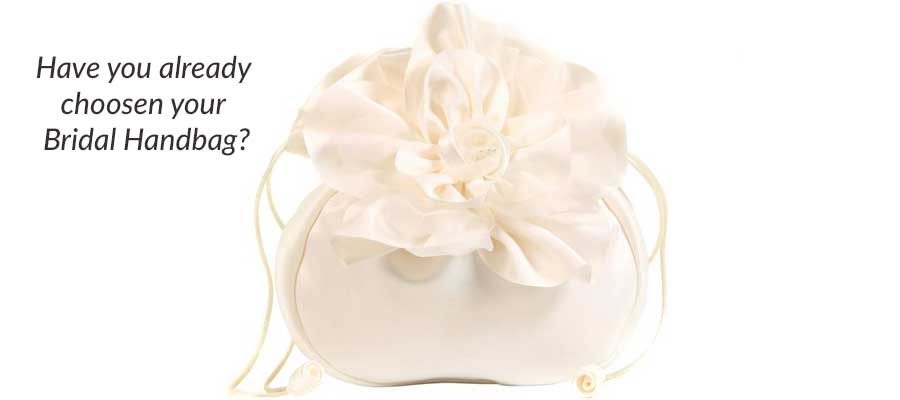 How about an adorable draw-string Bridal Money Bag for your Wedding in Spain?
In fact, one rarely sees a bride with a handbag. Especially on the way from and to the wedding ceremony it is actually quite difficult in addition to the bridal bouquet in the one hand to keep a handbag in the other. And at the same time to curb the wedding dress and the veil.
There are so beautiful wedding handbags, which are designed and manufactured especially for the big day and suitable for the wedding dress. Our favorite is a real classical one – the bridal money bag! It usually has a ribbon with that the bag can easily be stripped over the wrist.
This would release your hand! If the color and design of the bridal bag fit well to the wedding dress, the playful accessory doesn't attract attention any further. If you don't want to carry a bag with you during the ceremony, give it meanwhile to your bridesmaid. During the wedding party place your bridal bag simply on the table.
Thus, handkerchief, make-up and headache tablets are always nearby for emergencies. And such a pretty bridal money bag is at the same time also quite an ornamental accessory for the wedding table. Don't you think so?
You can fing beautiful, afortable, handmade Bridal Money Bags at Etsy.com